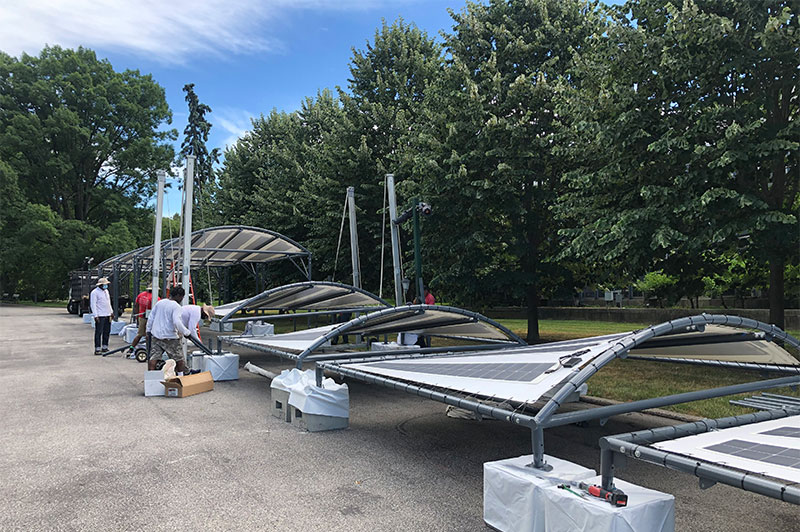 Program Overview
DCAS launched the Innovative Demonstrations for Energy Adaptability (IDEA) Program in 2014 to help meet the City's emissions reductions goals by engaging vendors to test new or underutilized energy technologies in City buildings. The IDEA Program helps vendors build the use case for their solutions, while addressing City building system or operational challenges and informing the DCAS cleantech strategy and investments.
Outcomes
As of 2018, DCAS has launched four phases of the IDEA Program, focused on building controls, energy storage, HVAC optimization, and renewable energy technologies. We have successfully closed 16 technology demonstrations spanning the first three phases of the program. You can refer to the Case Studies below for one-pagers on demonstrated technologies.
Case Studies
The following technologies were demonstrated in City-owned buildings as part of the IDEA program. Case studies are done for completed technology demonstration projects.
Pvilion Solar-Powered Fabric Canopies for New York Brooklyn Botanical Gardens
To view the original source and learn more about the program, click here.